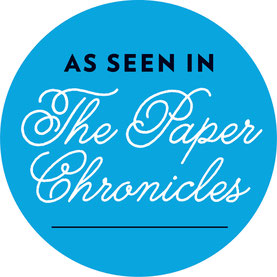 Capri Luna is honored to be a sponsor for The Paper Chronicles Letter Writing Campaign. 
Thank you Sarah Swartz for being such a great editor to this industry and for sharing our work with your viewers.
Limner C of Katy, TX received on our of specialty boxes: Vive La France collection of twelve assorted note cards.  We hope you enjoy them very much, Limner!  Keep writing those letters!